Olga Zhygunova
Member of the All-Ukrainian Association of Plastic, Reconstructive and Aesthetic Surgeons (AAPRAS).
Work experience in the specialty – 14 years.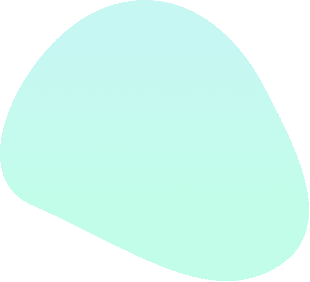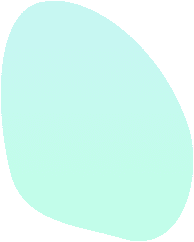 Education
1998-2005 – A. A. Bogomolets National Medical University. Faculty of Medicine No. 2, specialty "General Medicine".
2005-2008 – Specialization in General Surgery at the Department of Faculty Surgery No. 3 of A. A. Bogomolets  NMU(on the basis of the City Center of Housing and Public Utilities) Intern
Experience
2008-2011 – KGB No. 12, City Center for Gastrointestinal Bleeding. Surgeon (urgent surgery).
2012-2013 – KARSE Company. Head of the training center, company's trainer doctor on contour plastic.
2013 – Aesthetic Service Company. Certified company's doctor-instructor in the areas of contour plastic, biorevitalization, chemical peels, mesothreads.
2013-2015 – Clinic of Laser Technologies "L.N", Plastic surgeon. Company Aesthetic Service-Premium. Certified doctor-trainer of the company in the areas of chemical peels, cytotseutics.
2015 – "Dovgolittay Rodini" Clinic, Kiev.
2017-2020 "LaserOne" Clinic, Kiev.
2018-2020 "Petahclinik" Clinic, Kiev.
2019-2020 "Romital" Clinic, Kiev.
2020 – the Medical center "Certus", Kiev.
Training
2008 – Shupik NMAPE, specialization in endoscopy.
2009 – Shupik NMAPE, TC "Plastic surgery of the breast."
2009 – Shupik NMAPE, TC "Plastic surgery of the face."
2009 – Shupik NMAPE, TC "Plastic surgery of limbs."
2009 – Shupik NMAPE, TC "Plastic surgery of the body."
2009 – Yudina Beauty School, a course of medical cosmetology.
2009 – Certificate of completion of the course on using  Botox in aesthetic medicine.
2009 – Member of the All-Ukrainian Association of Plastic, Reconstructive and Aesthetic Surgeons since 2009.
2009 – I scientific and practical television conference "Achieving Excellence in Breast Augmentation Surgery" Allergan-Academy.
2010 – III International master class "The latest trends in aesthetic surgery of the face and breast", All-Ukrainian Association of Plastic, Reconstructive and Aesthetic Surgeons.
2013 years – Certificate of completion of the course on the use of the preparation Dysport in aesthetic medicine.
2013 – Certificate of completion of the course on using Botox in aesthetic medicine.
2014 – Workshop "Transaxillary endoprosthetics of the female breast", Department of Combustiology and Plastic Surgery Shupik NMAPE.
2014 – Shupik NMAPE, TC "Plastic surgery of the face."
2014 – Shupik NMAPE, TC "Minimally invasive techniques in plastic surgery."
2014 – Shupik NMAPE, TC "Plastic surgery of the breast."
Services
Blepharoplasty.
Otoplasty.
Aspiration and laser liposuction.
Lipofilling of the face.
Breast lipofilling.
Buttock lipofilling.
Lipofilling of the lower legs.
Labiaplasty.
Eyebrow Lifting (GBL)
Hair transplantation using the FUE method.
Areola correction.
Breast Augmentation.
Mastopexy.
Laser treatment of hyperhidrosis.
Laser resurfacing.
Laser removal of benign neoplasms.
Surgical removal of benign soft tissue tumors (lipoma, atheroma, fibroma).
Corrective surgery for an ingrowing nail.
Contour plastics and volumetric correction with fillers based on hyaluronic acid, calcium hydroxyappatite.
Mesothreads.
Correction of facial wrinkles with the injections of botulinum toxin type A (Dysport, botox).
Treatment of hyperhidrosis with injections of botulinum toxin type A (Dysport, botox).
Mesotherapy
Biorevitalization, bioreparation.
Removing lumps of Bisha