Svitlana Rohal
Dermatologist & Cosmetologist
Svitlana Rohal
Dermatologist & Cosmetologist
A member of the International Association of Anti-Aging Medicine.
A member of the Ukrainian Society of Aesthetic Medicine.
General medical experience – 14 years.
Work experience in the specialty – 7 years.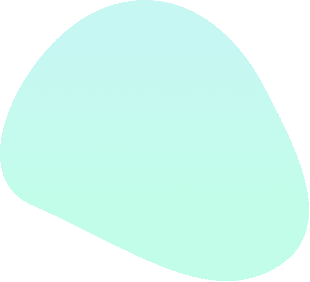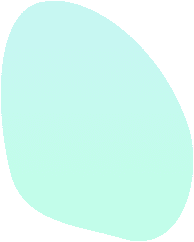 Education
2007 – graduation from Ivano-Frankivsk National Medical University with a degree in "Medical Practice".
2007 – 2010 – an internship and medical residency in the specialty – "General Practice Doctor" at Vinnitsa National Medical University.
2012 – specialized courses at the Department of Skin and Venereal Diseases at P.L. Shupik National Medical Academy of Postgraduate Education.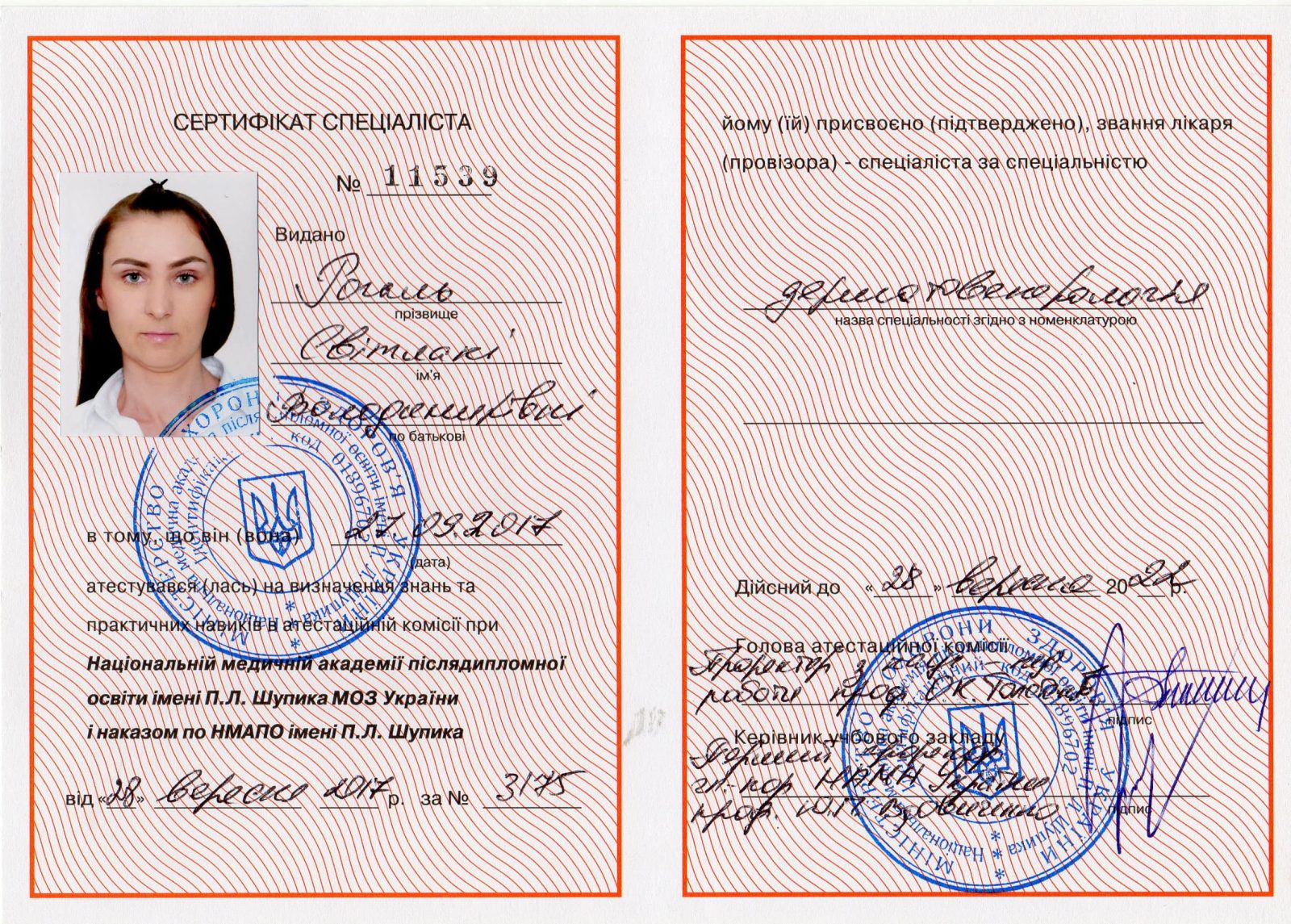 Experience
2010 – 2012 – a general practice doctor at Khmelnytskyi city polyclinic № 2.
From January 2013 to the present – a dermatologist & cosmetologist at "Certus" clinic.
Training
Courses:
2018 – "Facial volume restoration" (Kiev).
2017 – "Injection cosmetology of the 4th generation "A perfect smile"(Kiev).
2015 – an International Conference on Current Issues of Aesthetic Medicine "Innovative technology of autologous cellular rejuvenation by PRP method" (Kiev).
2013 – "From Clinical Guidelines to Standardized Protocols for Diagnosis and Treatment in Dermatovenereology" (Kiev).
2015 – the Second European Congress on Injection Techniques (Lvov).
2016 – the Seventh National Congress on Dermatocosmetology and Aesthetic Medicine "Personification of aesthetic effects taking into account the physical status and age of the patient" under the guidance of Professor T. V. Protsenko" (Kiev).
2016 – "The Eleventh Kiev Dermatological Days" (Kiev).
2017 – MD Codes Visionary Allergan Medical Institute Dr. Mauricio de Maio (Kiev).
2018 – "Topographic anatomy of the face and neck. Prevention and treatment of complications while using fillers "(Kiev).
2016 – a Forum of Trichologists (Kiev).
2016 – the Third European Congress on Injection Techniques (Lvov).
2016 – a Consilium "Three levels of cosmetological effects: skin, subcutaneous fat, muscles" (Kiev).
2016 – the author's seminar by Magdalina Al-Nagash "Lips as a part of a harmonious face" (Kiev).
2018 – "French Consensus – FULL FACE LIFTING with one medication during one procedure" (Kiev).
2018 – "The use of botulinum toxin Xeomin in injection cosmetology" (Kiev).
2018 – "The quality of the skin is the quality of life. The unique technique – "blanching" (Kiev).
2018 – "Combined methods for the correction of age-related changes using MERZ AESTHETICS products" (Kiev).
2019 – participant in "Anatomical features of complex areas and safe protocols for face and neck correction" (Fr. Crete)
2019 – participant of the Botulinum Therapy 360о Congress (Kiev)
Services
Сosmetological services:
Сonsultation of patients on the correction and prevention of age-related changes of the face skin and body.
Treatment of acne and hyperpigmentation.
Preparation for plastic surgeries and laser resurfacing.
Follow-up care after plastic surgeries.
Superficial, medium-depth and deep peels.
Biorevitalization and redermalization by hyaluronic acid products.
Mesotherapy and peptide therapy.
Fractional photothermolysis.
Machine cosmetology: ultrasound therapy, irritative current therapy, biomechanical stimulation.
Selection of cosmetic products for home use.