Plasma lift treatment or PRP therapy is a modern method of skin rejuvenation, which is based on the body's ability to self-renewal. PRP therapy involves the subcutaneous injection of the patient's own blood plasma. Special processing technology enriches plasma with platelets and platelet-derived growth factors that trigger the natural regeneration processes of the skin cells. These activated cells produce collagen, elastin, hyaluronic acid and other structural components of the healthy skin.
*The effect, result, risks, and recovery period depend on the individual peculiarities of the human body.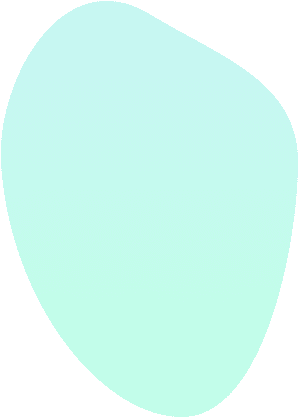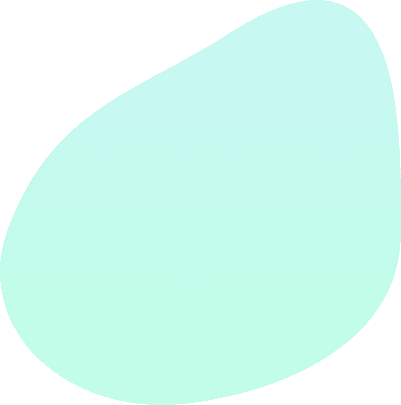 Platelet-rich plasma (PRP) improves cellular metabolism, has an immunomodulatory effect, makes the skin resistant to negative environmental factors (ultraviolet radiation, pollution, dry air, smoking, stress, sleep loss). Restored skin is more susceptible to cosmetic procedures and enhances their results.
The advantages of PRP therapy:
Safety – the own cells and growth-stimulating factors are injected into the skin, it excludes the risk of rejection.
Сombination of rejuvenation and treatment effects.
A wide range of areas of use: the skin of the face, neck, decollete, the hairy part of the head, hands.
Possibility to use it in combination with other anti-aging procedures.
The effect of facial PRP therapy
Small wrinkles are smoothed, deep wrinkles become smaller.
Skin laxity disappears.
Skin suppleness and elasticity increases.
Contour is tightened.
Couperosis (spider veins) is reduced.
Pigment spots are clarified.
Scars and stretch marks are corrected.
Acne marks and pitted acne scars are reduced.
General contraindications: diabetes mellitus in the decompensation stage, mental illness, immunosuppressive states, allergy to pro- and anti-coagulants.
How is the procedure performed in "Certus" clinic?
A patient is scheduled for a consultation where a cosmetologist performs diagnosis, excludes contraindications, determines the required number of sessions, explains all the issues concerning preparation for PRP therapy. The protocol of facial PRP therapy is as follows:
Checkup and cleansing of the skin.
Applying an anesthetic.
The collection of venous blood as needed.
Blood centrifugation by means of a device at pre-assigned parameters.
Injections of plasma into the skin.
Applying a regenerating agent.
Recommendations for follow-up care.
The after-effects of PRP therapy, such as red spots, swelling, and bruises disappear in 2-3 days. Swelling and bruising at injection places are normal after PRP procedure. The risk of complications increases if the procedure is done incorrectly, and plasma is injected too deeply. Complications after PRP therapy can be easily avoided if you choose a clinic properly, prepare for the procedure in a responsible manner, and adhere to the doctor's recommendations.
PRP therapy Tropocel (2 tubes) (60-90 min.)
PRP therapy Multimed (1 tube) (60-90 min.)
What examination and analyzes are necessary?
(Русский) Перед процедурой/операцией нужно проходить обследования или сдать анализы?
(Русский) Лабораторное обследование перед процедурой/операцией Вы можете пройти в нашей клинике, либо по месту жительства в зависимости от вида наркоза.
Если операция будет проходить под общим наркозом, тогда нужно сдать следующие анализы:
1. Общие анализы крови и мочи.
2. Анализ крови на сахар.
3. Группа крови и резус-фактор.
4. Коагулограмма (кровь на свертываемость).
5. Биохимический анализ крови.
6. Анализ крови на Австралийский антиген, гепатит «С», ВИЧ.
7. Реакция Вассермана.
8. Электрокардиограмма.
9. Заключение терапевта.
10. Справка о флюорографии.
11. Женщинам – справка от гинеколога.
Если операция будет проходить под местным наркозом, тогда нужно сдать следующие анализы:
1. Общий анализ крови (с формулой) + тромбоциты.
2. Анализ крови на сахар.
3. Время свертываемости.
4. Анализ крови на Австралийский антиген, гепатит «С», ВИЧ.
5. Общий анализ мочи.
6. Группа крови.
7. Справка о флюорографии.
8. Электрокардиограмма.
Стоимость обследования в нашей клинике — 50-100 €
(Русский) Анестезия входит в стоимость услуги?
(Русский) Стоимость анестезии в стоимость процедуры не входит и оплачивается отдельно в зависимости от её вида и времени ее действия.
1. Общий краткосрочный наркоз (до 3-х часов) – 300 €
2. Каждый последующий час общего наркоза дополнительно – 100 €
3. Внутривенный наркоз – 200 €
4. Местная анестезия – 100 €
(Русский) После операции я смогу остаться у Вас клинике на реабилитацию?
(Русский) Послеоперационный период Вы можете проводите в нашем стационаре эта услуга оплачивается отдельно — от 100 € до 200 € в сутки.