Surgical correction of the nipple or nipple surgery is an operation aimed to correct the size and shape of the nipples in order to eliminate the pathology and related physical and aesthetic inconveniences. It can be carried out as a separate surgery or combined with a breast lift, breast plastic surgery or areola correction.
before after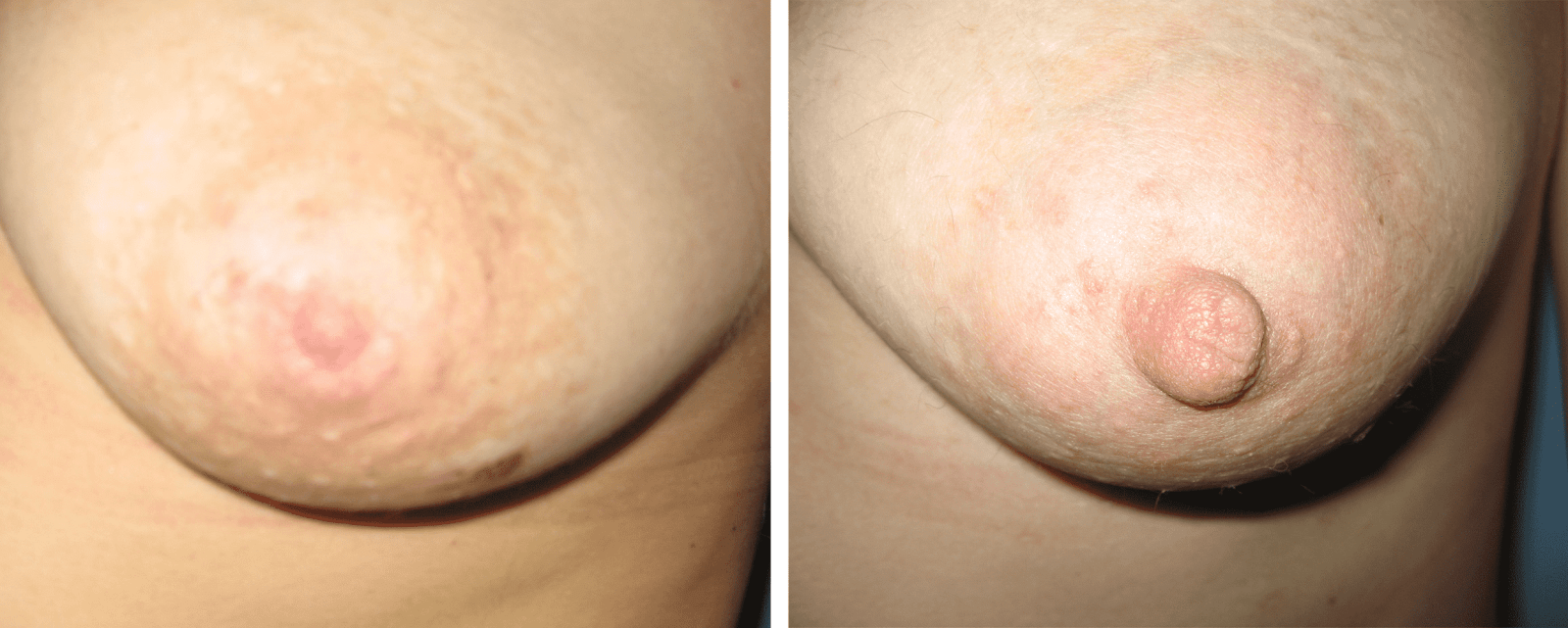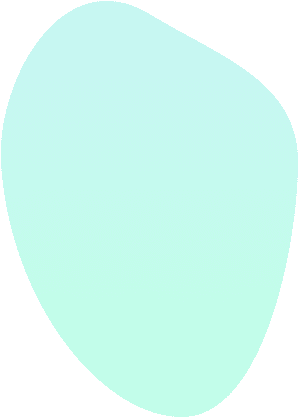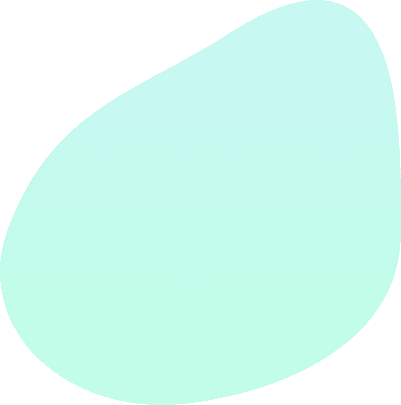 Indications
Nipple asymmetry.
Lack or excess of nipple tissue.
Inverted nipples.
Large, thick, strongly protruding nipples.
Areola and nipples disproportion.
General contraindications: mastopathy, cancer, cardiovascular and acute infectious diseases, chronic hypertensive disease, thyroid disorders, diabetes mellitus, blood-clotting disorder, patients under 18 years old, pre-arranged pregnancy, recent lactation.
Methods of nipple correction
In order to reduce the size of the nipple:
A sector resection is performed – the sector of the nipple (triangle-shaped) is incised, the edges are stitched, and the nipple becomes narrower.
A wedge resection is performed – the excess part of the nipple tip is incised, and the nipple becomes shorter. In case of this surgery, part of the milk ducts is cut.
In case of the inverted nipple correction:
Bands of fibrous tissue are cut, the nipple is released and fixed in the desired position.
A base is created under the nipple by all means, including tunneling, use of de-epithelized subcutaneous flaps, tendon strips, etc.
During breast lift or breast reduction surgeries, the nipple-areola complex is shifted upwards and excess tissues are removed at this time.
How is the surgery performed in "Certus" clinic?
Pre-surgery examination: 1 hour.
Duration of the surgery: from 30 min. up to 1 hour. The procedure can take place on an outpatient basis (the patient goes home after the procedure) or in a clinical setting (1 day).
Anaesthesis: general anesthesia or local anesthesia with sedating medications.
Recovery period. The stitches are removed in 5-7 days.
Side effects: reduced nipples sensation, slight soreness.
Risks: infectious complications, reduced sensation, asymmetry, incomplete nipples correction, loss of breastfeeding possibility.
Result: permanent.
What examination and analyzes are necessary?
Do I need to undergo examinations or tests before the procedure / operation?
Laboratory examination before the procedure / operation you can pass in our clinic or at the place of residence, depending on the type of anesthesia.
If the operation takes place under general anesthesia, then the following tests should be taken:
1. Full blood count and urine tests.
2. Blood glucose test.
3. Blood type and Rh factor.
4. Clotting assay.
5. Biochemical blood test.
6. Blood test for HBsAg, Anti-HCV Ig(G+M), Anti-HIV ½.
7. Wasserman reaction.
8. Electrocardiogram.
9. Physician's examination
10. Chest X-ray.
11. Gynecologist's examination.
12. For breasts surgery – breast ultrasound examination, examination by a breast specialist.
If the operation will take place under local anesthesia, then the following tests should be taken:
1. Complete blood count (with formula) + platelets.
2. Blood glucose test.
3. Clotting assay.
4. Blood test for HBsAg, Anti-HCV Ig(G+M), Anti-HIV ½.
5. Urine test.
6. Blood type.
7. Chest X-ray.
8. Electrocardiogram.
The cost of the examination in our clinic is 50-100 $.
Anesthesia is included in the price of the service?
The cost of anesthesia is not included in the cost of the procedure and is paid separately depending on its type and duration.
1. General short-term anesthesia (up to 2 hours) - 300 $
2. Each subsequent hour of general anesthesia additionally - 100 $
3. Intravenous anesthesia - 200 $
4. Local anesthesia - 100 $
After surgery, will I be able to stay in your clinic?
The postoperative period you can spend in our clinic. This service is paid separately - from 100 $ up to 200 $ per day.