Thigh lift is a surgery to remove excessive thickness and loose tissues in the area of inner (outer) surface of thighs with the aim of improving their contour. The surgical interference helps to get rid of excess fat and sagging skin in thighs when exercise and massages have no effect. The surgery may be combined with buttock lift.
Thigh Lift before and after
*The effect, result, risks, and recovery period depend on the individual peculiarities of the human body.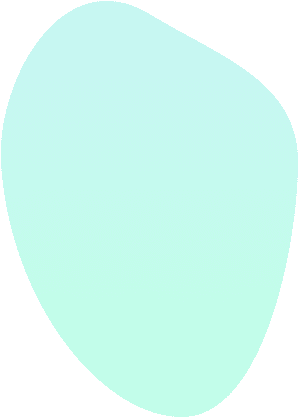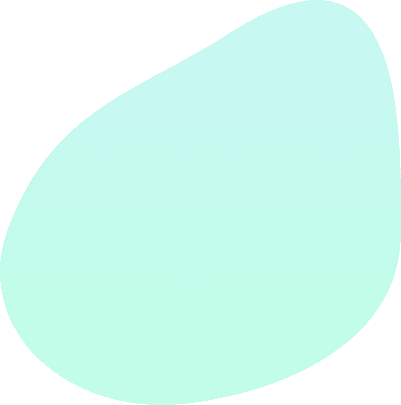 The surgery involves relocating adipo-dermal flaps and excising their excess. When the surgery is performed in the area of "breeches", the adipo-dermal flaps are removed from outer side of the thigh. To remove folds on the inner surface of the thigh the incision is located in the groin. It is possible to combine both methods. On surgery completion the wounds are cosmetically stitched and special compression underware is worn.
Indications for thigh lift
Signs of adipositis, deformed thigh.
Skin and fat deposits, their maceration (including cases after losing weight).
Skin flaccidity and folds.
Excessive thickness of thighs with loose skin and fat.
Thigh lift is carried out in order to:
Add elastisity to the tissues.
Improve the thigh contour.
Reduce the amount of fat.
Eliminate excessive thigh thickness.
Reduce the areas of intertrigo.
General contraindications: cancer, cardio-vascular and acute infectious diseases, chronic hypertensive disease, thyroid diseases, diabetis, blood-clotting disorder, advanced obesity.
How is the surgery performed in "Certus" clinic?
Pre-surgery examination: 1-3 days
Duration of the surgery: 2-3 hours (depending on the complexity of the surgery). The patient stays in a clinical setting for for 2-3 days.
Anaesthesis: general anaesthesia or local anaesthesia with sedative medications.
Incision options: on the lateral/outer side of the thigh and/or in the groin. When combined with buttock lift an additional incision may be made in the gluteal fold. The scars after their final maturation become barely visible in a few months after the surgery.
*Recovery period. The patient wears special compression underware for 2-6 weeks after the surgery to reduce the risk of complications. The stitches are removed in 7-14 days. Swellings, bruises and other side effects disappear within 1-2 months.
*Side effects: temporary bruises, swellings, obtusion, moderate pain.
*Risks: infectious complications, hematomas, long healing, seroma (fluid collection under the surface of skin), asymmetrical and highly noticible postsurgical scars, unequal thigh contours, tissue necrosis (death of tissues).
*Result: long-term on conditions of maintaining a stable weight.
*The effect, result, risks, and recovery period depend on the individual peculiarities of the human body.
What examination and analyzes are necessary?
(Русский) Перед процедурой/операцией нужно проходить обследования или сдать анализы?
(Русский) Лабораторное обследование перед процедурой/операцией Вы можете пройти в нашей клинике, либо по месту жительства в зависимости от вида наркоза.
Если операция будет проходить под общим наркозом, тогда нужно сдать следующие анализы:
1. Общие анализы крови и мочи.
2. Анализ крови на сахар.
3. Группа крови и резус-фактор.
4. Коагулограмма (кровь на свертываемость).
5. Биохимический анализ крови.
6. Анализ крови на Австралийский антиген, гепатит «С», ВИЧ.
7. Реакция Вассермана.
8. Электрокардиограмма.
9. Заключение терапевта.
10. Справка о флюорографии.
11. Женщинам – справка от гинеколога.
Если операция будет проходить под местным наркозом, тогда нужно сдать следующие анализы:
1. Общий анализ крови (с формулой) + тромбоциты.
2. Анализ крови на сахар.
3. Время свертываемости.
4. Анализ крови на Австралийский антиген, гепатит «С», ВИЧ.
5. Общий анализ мочи.
6. Группа крови.
7. Справка о флюорографии.
8. Электрокардиограмма.
Стоимость обследования в нашей клинике — 50-100 €
(Русский) Анестезия входит в стоимость услуги?
(Русский) Стоимость анестезии в стоимость процедуры не входит и оплачивается отдельно в зависимости от её вида и времени ее действия.
1. Общий краткосрочный наркоз (до 3-х часов) – 300 €
2. Каждый последующий час общего наркоза дополнительно – 100 €
3. Внутривенный наркоз – 200 €
4. Местная анестезия – 100 €
(Русский) После операции я смогу остаться у Вас клинике на реабилитацию?
(Русский) Послеоперационный период Вы можете проводите в нашем стационаре эта услуга оплачивается отдельно — от 100 € до 200 € в сутки.